Text
Respectful women's health care starts with physician-led care. When you trust a USMD women's health care ob/gyn doctor, you'll see firsthand how our physician-led approach can impact not just your treatment and time with us, but also your quality of life.

When you choose a North Texas USMD women's health care clinic, you always come first. Your needs are at the center of all our decisions. Our ob/gyn doctors always focus on what's best for you. At USMD, we strive to keep you an independent, healthy woman.

Appointments on your schedule, not ours
We understand that your time is valuable. That's why at USMD, we offer appointments on your schedule, not ours. We also offer online appointment scheduling, so you can book your appointment 24 hours a day, 7 days a week, at your convenience. 
Find a North Texas USMD women's health care ob/gyn doctor or clinic near you. USMD has women's health care ob/gyn doctors located across North Texas, including Arlington, Fort Worth, Mansfield, Las Colinas and more. Find a location near you.
Get your test results right away
We understand that waiting for test results can be stressful. At USMD, your doctor provides results that are as accurate as possible, as quickly as possible. This means that we can work with you on a care plan right away.

Color Block
Text
Video
Patients come first
——
No matter what you need, our doctors and other specialists always focus on what's best for you. Your doctor will lead and oversee your care, making sure you get the best treatment that will help improve your quality of life.
Text
Women's health care needs
——
Text
Our women's health services
USMD offers a full range of women's health services. We're here to give you the care you need, when you need it.
Accordion Block v2
Birth control's main use is to prevent pregnancy. There are several birth control choices to think about.

A high-risk pregnancy has a greater chance of problems that can affect both the mother and the baby.

Infertility means you have spent a year having unprotected sex to try to get pregnant without getting pregnant. We offer specialized care and services to treat infertility. 

Menopause occurs when a woman's menstrual cycle stops as part of the natural aging process.

Minimally invasive surgery in the reproductive area of a woman's body is done by a doctor with a small cut or a series of small cuts either in or through the vagina.

Sexually transmitted infections (STIs), previously called STDs, are infections spread through sexual contact. They are common and spread easily. Most STIs are treatable and curable, but some aren't.

Vaginal and perineal tears happen once the labia and perineum (the area between the vagina and anal area) reach the greatest point of stretching. Vaginal and perineal tears often happen to women during childbirth.
Horizontal Rule
Helpful resources
Card Box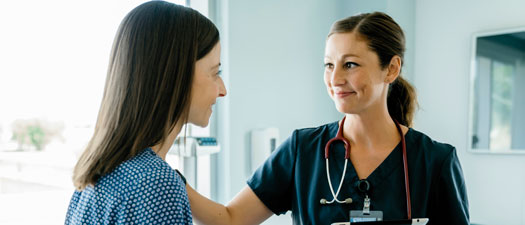 Physician-led care model
Find out why a physician-led approach leads to more respectful care.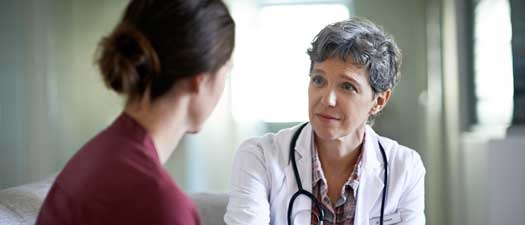 Find a doctor
Find an expert USMD women's health doctor near you.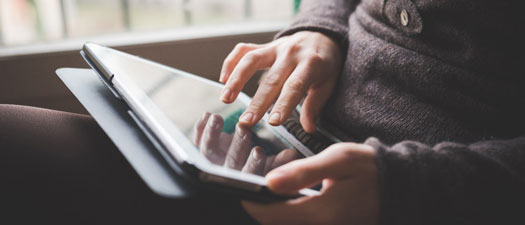 Request an appointment
Book an ob/gyn appointment online.